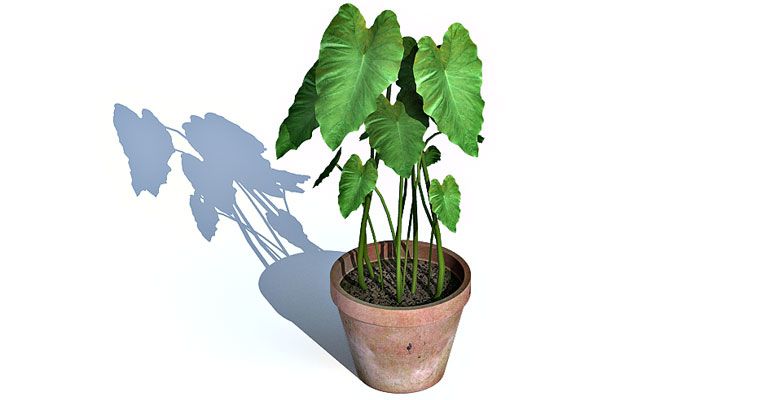 Elephant Ear Plant 3d model
Elephant Ear Plant 3d model
Realistic 3d model of Elephant Ear Plant, Alocasia commonly called the Kris Plant or Elephant Ear.
Detailed, low poly, quad faced, UVW mapped mesh
Perfect for creating a lush vegetation, forest environments and desert scenes
Realistic texture for veins and leaves
Terracotta pot, soil and grass with high resolution textures
Realistic 3d model, perfect for closeup renders and animation.
Perfect 3d model of Elephant Ear Plant for any kind of architectural rendering or visualization.
Polygons: 10,156
Vertices: 9,857
You need Silver level Membership to Download this model.
Sign Up