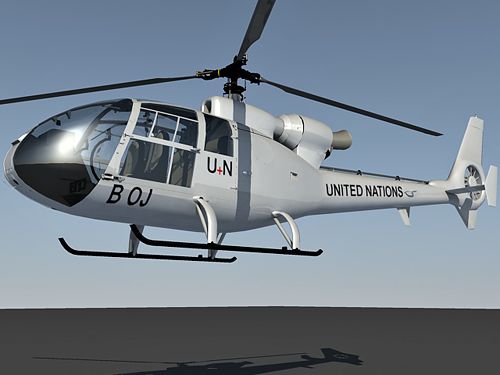 SA 342 Gazelle 3d model
SA 342 Gazelle 3d model, a lightweight, 5 seat utility helicopter, with single turbine engine manufactured by Aerospatiale. This is detailed 3d model of SA342 Gazelle with exterior and interior. Comes with high resolution textures and various 3d formats. Mesh is separated and group, can be prepared for any type of render and animation.
Formats included: 3ds max, Maya, Obj, Lightwave and 3ds.
Sa342 Gazelle password - qlm70YD8s1GS