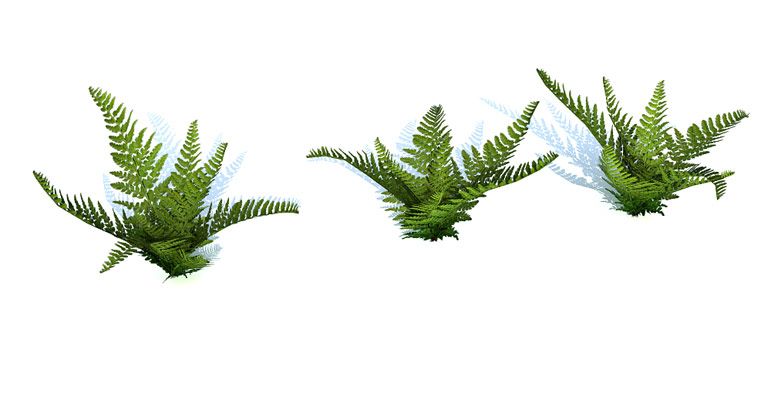 Fern Bush 3d model
Fern Bush 3d model, fern is a member of a group of vascular plants (plants with xylem and phloem) that reproduce via spores and have neither seeds nor flowers.
Low poly, tri-faced, UVW mapped mesh
Perfect for creating a lush vegetation, forest environments
Realistic Diffuse texture at 256 pixels.
Realistic 3d model, comes with slight variations, so you can populate your scene more realistically.
Perfect 3d plant for any kind of architectural rendering or visualization.
Polygons: 192
Vertices: 153
You must register and login to download the file.
Sign Up