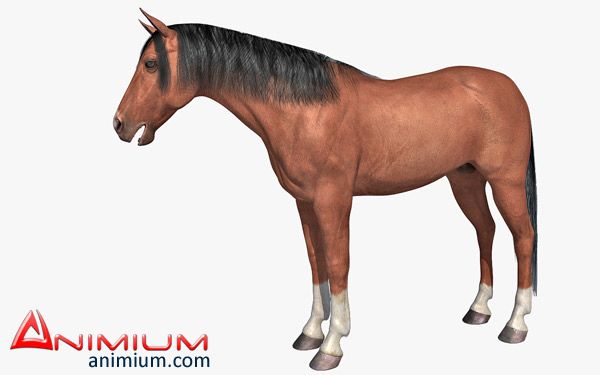 Horse 3d model
Horse 3d model
Realistic, high resolution 3d model of Horse.
Horse 3d model features
Quad faced, UVW mapped, polygonal sub-divisional mesh.
High resolution textures, Included Displacement, Normal, Specular and Diffuse map at 4096 x 4096 pixels.
Detailed mouth parts including tongue and teeth.
Textures for mane and tail with opacity maps.
Model can be rigged and animated.
Included 3d formats – 3ds max, Maya and Obj. Perfect for any kind of visualization, illustration and animation.
Polygons: 26,703
Vertices: 28,293
You need Silver level Membership to Download this model.