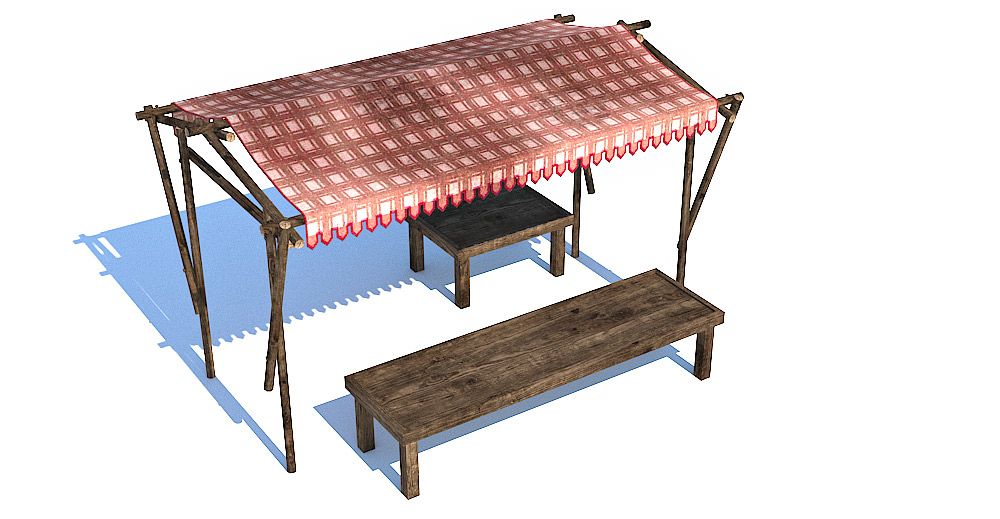 Medieval stall 3d model
Medieval stall or medieval tent 3d model, low poly 3d mesh with texture at 1024 pixels, perfect for creating medieval outdoor scenes like market or stall. provided obj and 3ds max 2011 format, with standard material and diffuse texture. Perfect for any kind of architectural visualization or 3d renders.
Polygons: 756
Vertices: 528
You need Silver level Membership to Download this model.
Sign Up