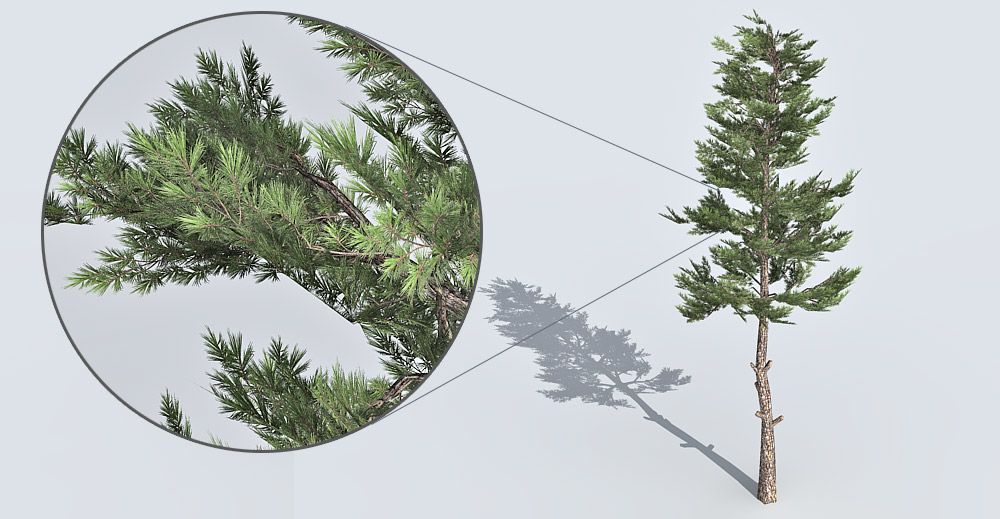 Pine Tree 3d model
Pine Tree 3d model, - conifer in the genus Pinus of the family Pinaceae
Detailed, low poly, UVW mapped 3d model of Pine Tree
Perfect for creating a lush vegetation, forest environments and desert scenes
Realistic texture for Trunk and leaves 1024 pixels each with Normal maps
Realistic 3d model, perfect for closeup renders and animation.
Perfect 3d model of tree for any kind of architectural rendering or visualization.
Polygons: 6,866
Vertices: 6,123
You need Silver level Membership to Download this model.
Sign Up