B-17 Flying Fortress 3d model
High detailed, medium resolution 3d model of B-17 Flying Fortress, a four-engined heavy bomber from 1930's .
B-17 Flying Fortress 3d model features
Tri faced, smooth, UVW mapped mesh
High resolution textures, separate textures for each material ID with specular and normal maps at 2048 x 2048 pixels.
High detailed exterior and interior.
all objects like control surfaces, door and propeller are separated and pivots set.
Can be rigged and animated.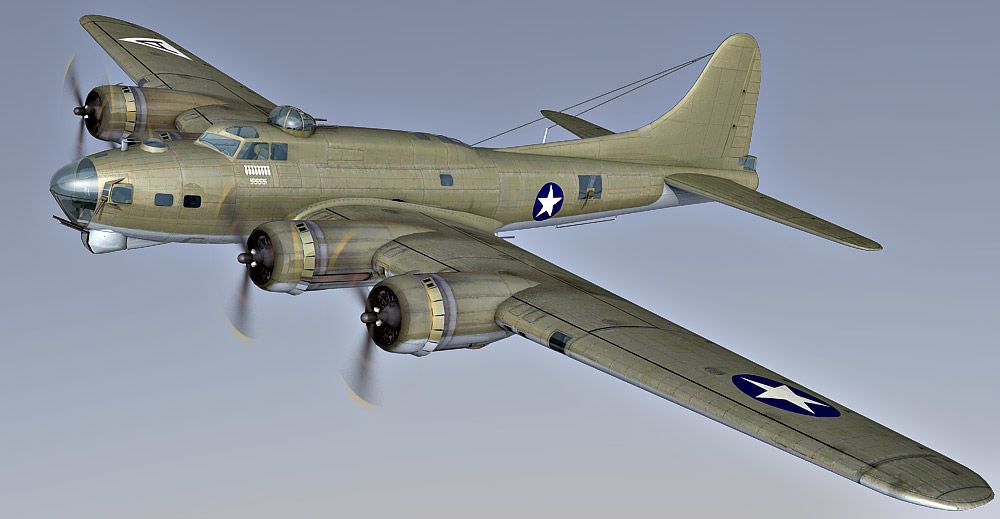 Included 3d formats – 3ds max, Maya and Obj. Perfect for any kind of visualization, illustration and animation.
Polygons: 69,054
Vertices: 41,533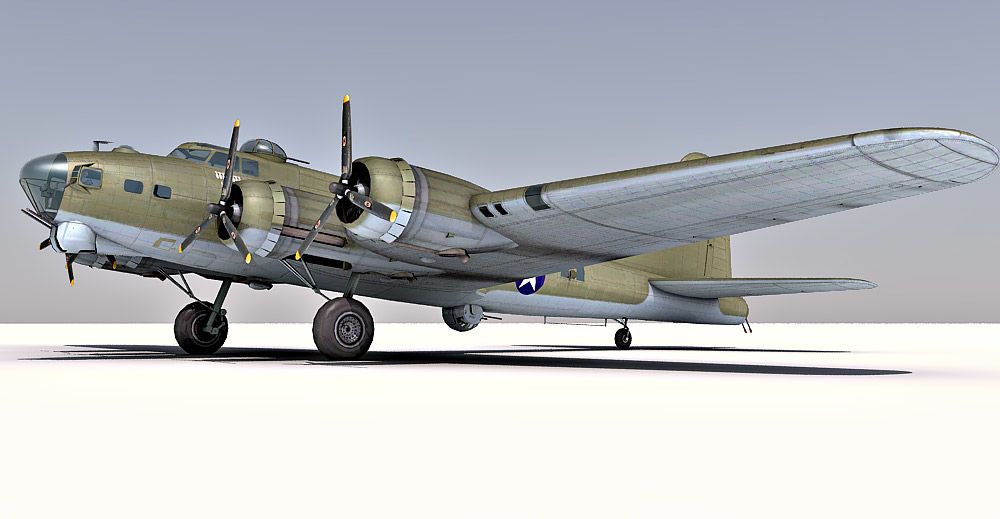 You need Diamond level Membership to Download this model.