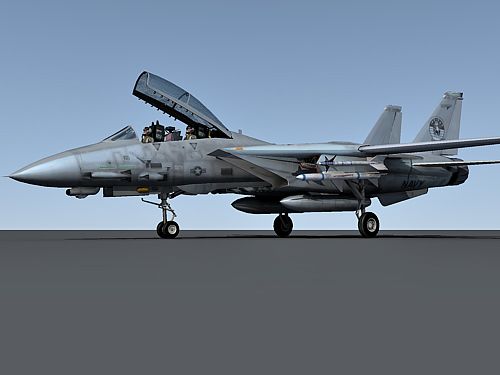 Grumman F-14 Tomcat 3d model
Grumman F-14 Tomcat 3d Model
F-14 is a supersonic, twin-engine, two-seat, variable-sweep wing fighter aircraft.
Highly Detailed 3d model of F-14D Tomcat. Comes with high resolution textures, with Normal and specular maps. Lowpoly pilot 3d character in the cockpit. Individual 3d objects for animation. (Ref Usage Rights)
Included Formats: 3ds Max, Maya, 3ds, Obj and Lightwave.