Cartoon Pizza Shop 3d model, featuring high resolution mesh, partially UVW mappped, comes with high resolution textures and normal maps, some parts textured with procedural shaders in 3ds max. Model has FFD modifier in stack, for the cartoon effect, which can be switched off. ( 3ds max 2014 ). Shop 3d model perfect for close up renders, animation, 3d illustration and architectural visualizations.
Textures and 3ds max shaders, can be modified to your likings,  can be rendered with any 3d software, included 3d format - 3ds max 2014. Textures in TGA amd JPG formats
Polygons: 290,320
Vertices: 286, 806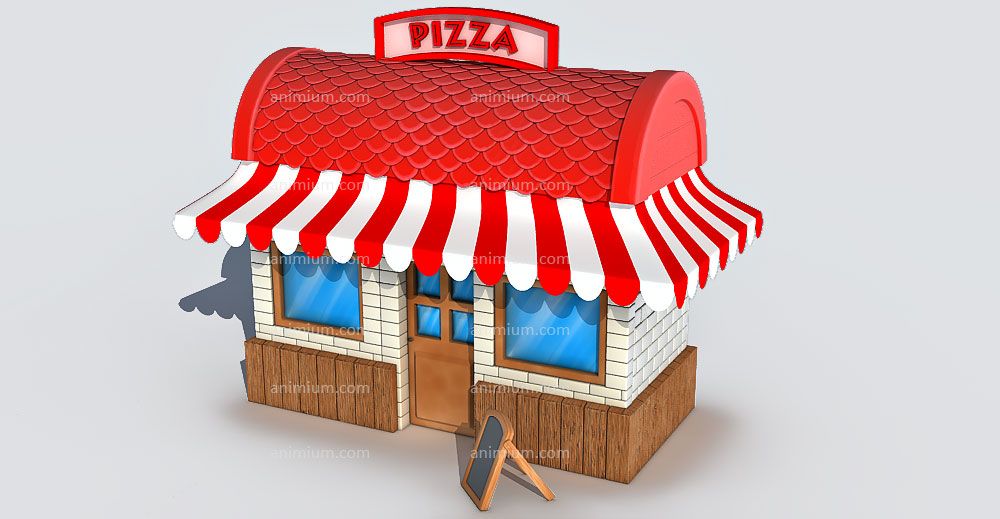 You need Gold level Membership to Download this model.
Sign Up