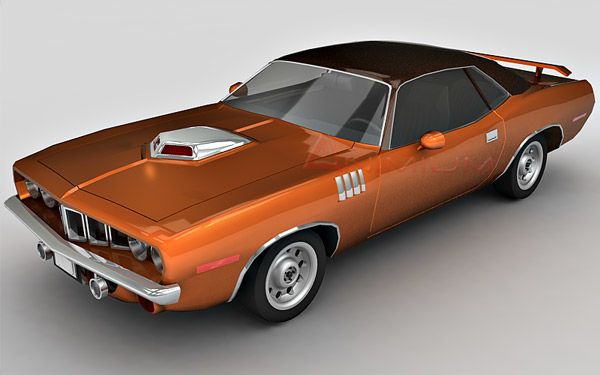 Plymouth Barracuda 3d model
Plymouth Barracuda 3d model
High detailed, medium resolution 3d model of Plymouth Barracuda, a classic fastback.
Plymouth Barracuda 3d model features
Tri-faced, polygonal partly uvw mapped mesh.
Materials and textures, with finalrender materials and HDRI setup.
Realistic and detailed exterior and interior.
Included polygon modeled engine.
separate objects can be rigged and animated.
Included 3d formats – 3ds max and Obj. Perfect for any kind of visualization, illustration and animation.
Polygons: 104,260
Vertices: 54,395
[download id="17272"]