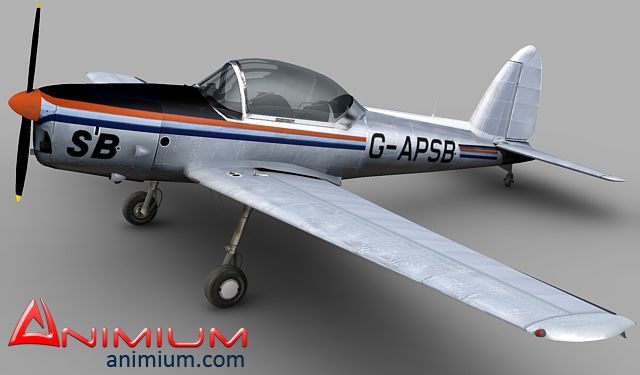 DHC-1 Chipmunk 3d model
DHC-1 Chipmunk 3d model
High detailed, high resolution 3d model of DHC-1 Chipmunk, is a two-seated, single-engine trainer aircraft.
DHC-1 Chipmunk 3d model 3d model features
Mid poly, detailed mesh, with separate objects
Included materials and textures, with finalrender materials and HDRI setup.
Realistic and detailed exterior with medium detailed interior.
all objects like doors, control surfaces and landing gear are separated and pivot points set. objects can be rigged and animated
Included 3d formats – 3ds max and Obj.  Perfect for any kind of visualization, illustration and animation.
Polygons: 25,326
Vertices: 15,811
You need Silver level Membership to Download this model.