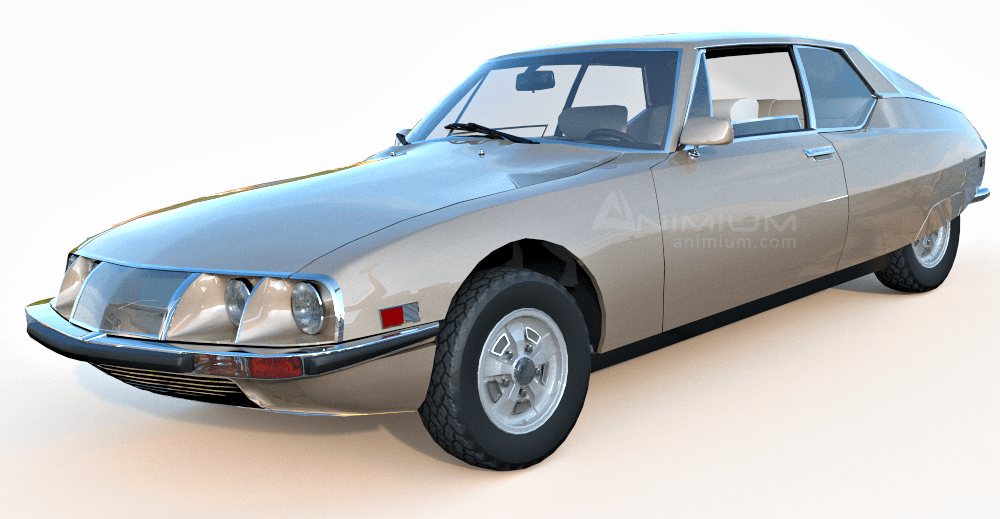 Citroen SM 1971 3d model
Citroen SM 1971 3d model, classic car. Mid poly, highly detailed 3d model of Citroen SM 1971 with exterior and interior model. UVW mapped parts, included all textures and materials required for render.
Perfect for any kind of visualization and animation. Separate objects, pivot points set for doors, bonnets and ready for rigging and animation. 3ds max 2009 version with finalrender hdri render setup. Included Vray version with materials and render setup.
Formats: 3ds max, Maya, Obj, Lightwave