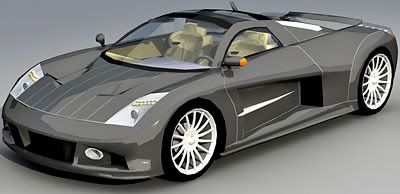 Chrysler ME 412 3d model
Chrysler ME 412 low poly game model
Chrysler ME 412 3d model in various 3d formats like 3dsmax, 3ds, obj and fbx - 1.2MB. low poly model with UVW mapping and has the necessary details. Completely done with bitmaps.
Facts about Chrysler ME412
Chrysler ME 412 is a concept car produced by Daimler Chrysler in 2004. The car resembles more like the Ford GT90 in both appearance and mechanics. Chrysler ME 412 was declared the top speed of 400 km/h (248 mph) which was faster than the McLaren F1.