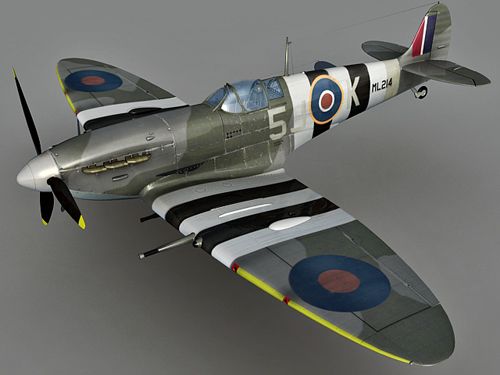 Supermarine Spitfire 3d model
Supermarine Spitfire is a single-seat, short-range, high-performance interceptor and fighter aircraft which was used by the Royal Air Force and many other countries throughout the Second World War. This is a high resolution 3d model of Spitfire, with all objects separated, grouped and ready for animation.
Formats: 3ds max, Maya, 3ds, Obj, Lightwave.
[download id="18059"]