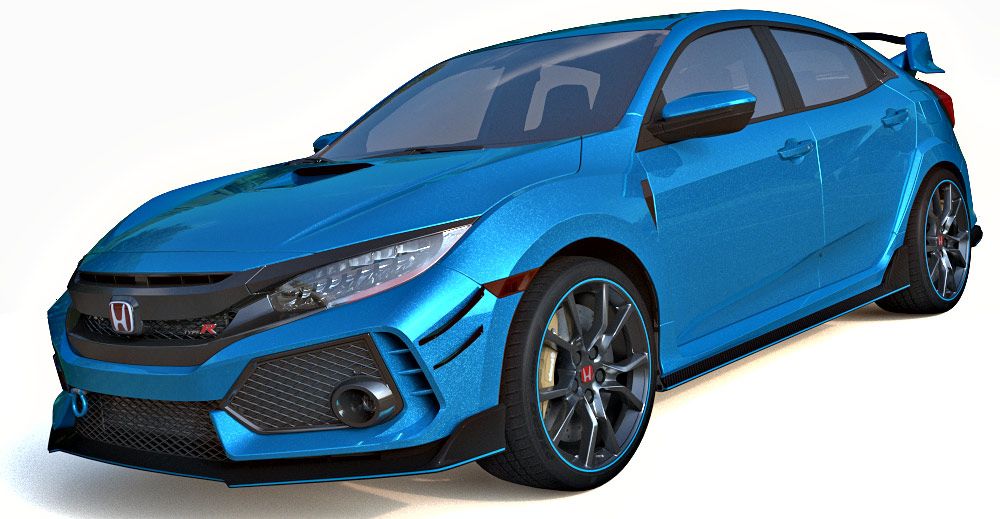 Honda Civic Type R 3d model
2018 Honda Civic Type R 3d model, high performance version of the compact car
High Detailed exterior and interior, good for closeup renders.
Mid poly, detailed 3d model of Honda Civic Type R with Vray materials and textures.
All objects are separated and ready for rigging and animation.
Pivots set for open/close doors, bonnet and boot.
Included 3ds max 2018 version with Vray HDRI setup.
Included 3d formats – 3ds max only. Perfect for any kind of architectural visualization, illustration and animation.
Polygons: 256,950
Vertices: 215,614
You need Silver level Membership to Download this model.
Sign Up