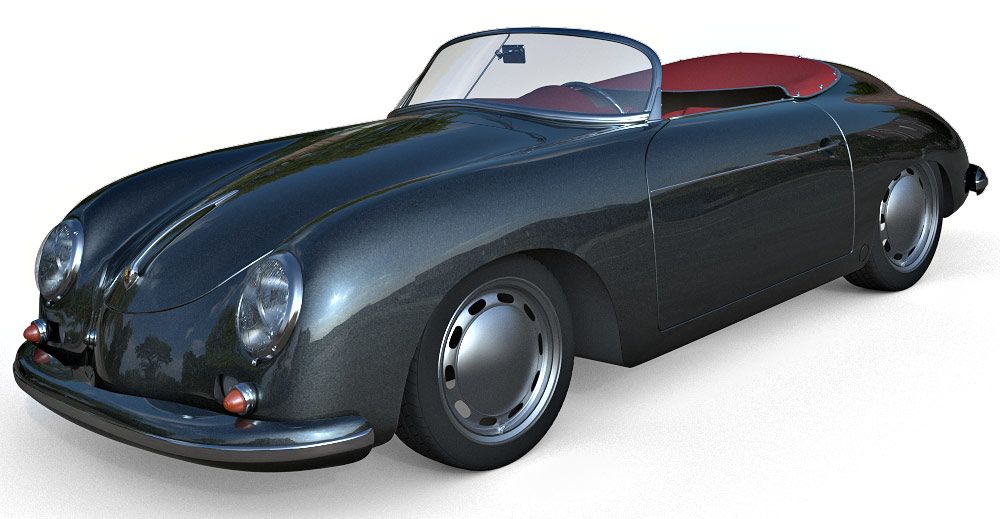 Porsche 356 3d model
Porsche 356 3d model, a classic sports car
High Detailed exterior and interior, good for closeup renders.
High poly, detailed 3d model of Porsche 356 with standard materials and textures.
Included 3ds max version with Vray materials and HDRI render setup.
All objects are separated and ready for rigging and animation.
Pivots set for open/close doors, bonnet and boot.
Included 3d formats – 3ds max only. Perfect for any kind of architectural visualization, illustration and animation.
Polygons: 322,125
Vertices: 271,936
You need Silver level Membership to Download this model.
Sign Up