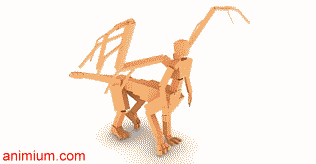 CAT Rig Angel
Angel - Rig and motion only for Character Animation Toolkit (CAT) in 3ds Max.
Contains CAT rig built and ready for skinning the 3d models, comes with importable rig and animation files. Contains 45 frames of Angel walking motion. 3ds max cat rig/skeleton for Angel / Half human half animal - 3ds max format only.
Included 3ds max file to be used with CAT, tested with 3ds Max 2014.
You need Bronze level Membership to Download this model.
Sign Up