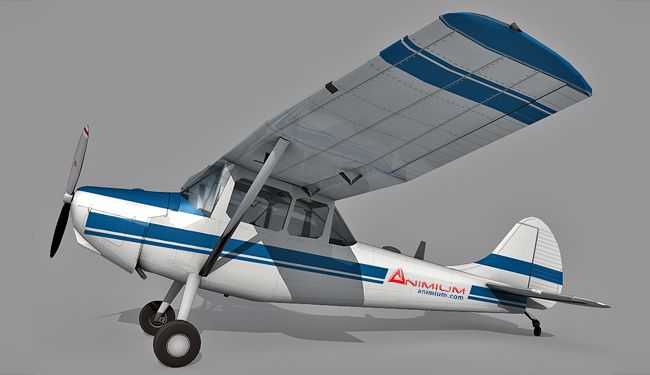 Cessna L-19 O-1 Bird Dog 3d model
Cessna L-19 O-1 Bird Dog 3d model
Realistic Cessna L-19 O-1 Bird Dog 3d model, observation aircraft with all metal fixed wing.
Medium detailed exterior and interior, perfect for closeup renders.
Pivots set for all control surfaces, can be animated ( rotate on local axis )
Mid poly, detailed mesh with final render materials and textures.
All objects are separated and ready for rigging and animation.
Included 3d formats – 3ds max and Obj. Perfect for any kind of architectural visualization, illustration and animation.
Polygons: 12,014
Vertices: 8,543
Password: vymPp4nlT9oc
[download id="18032"]