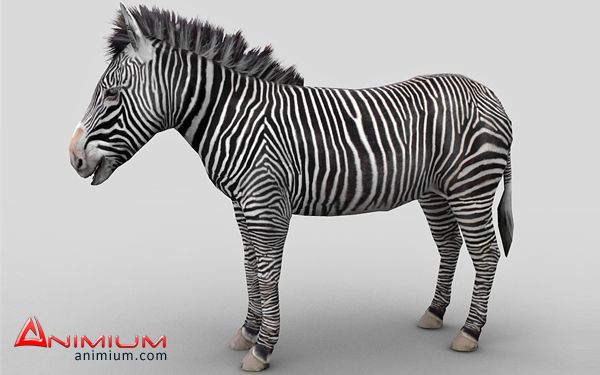 Zebra 3d model
Zebra 3d model
Low-poly, realistic, 3d model of Zebra a species of African equids or Horse family.
Zebra 3d model features
Tri faced, Low poly UVW mapped mesh
Realistic textures, with Normal map at 2048 x 2048 pixels.
Model can be rigged and animated.
Included hair diffuse and opacity maps.
Included 3d formats – 3ds max and Obj. Perfect for any kind of visualization, illustration and animation.
Polygons: 4,881
Vertices: 2,500
You need Silver level Membership to Download this model.
Sign Up