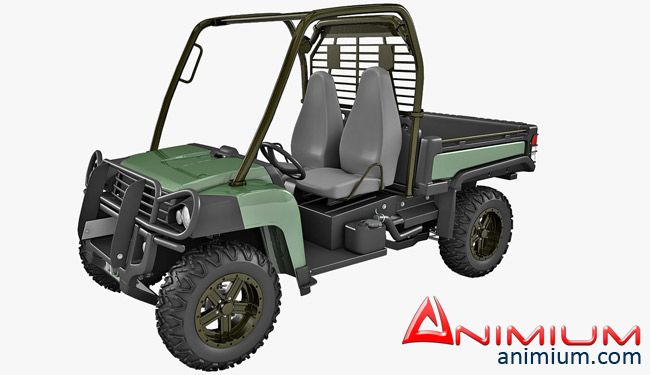 John Deere Gator 3d model
John Deere Gator 3d model
High detailed, high resolution 3d model of John Deere Gator 3d model, an all terrain utility vehicle.
John Deere Gator 3d model features
Quad faced, polygonal sub-divisional mesh.
Materials and textures, with finalrender materials and HDRI setup.
Realistic and detailed exterior and interior.
separate objects can be rigged and animated.
Included 3d formats – 3ds max and Obj. Perfect for any kind of visualization, illustration and animation.
Polygons: 248,548
Vertices: 262,568
John Deere Gator 3d model Preview
You need Gold level Membership to Download this model.
Sign Up