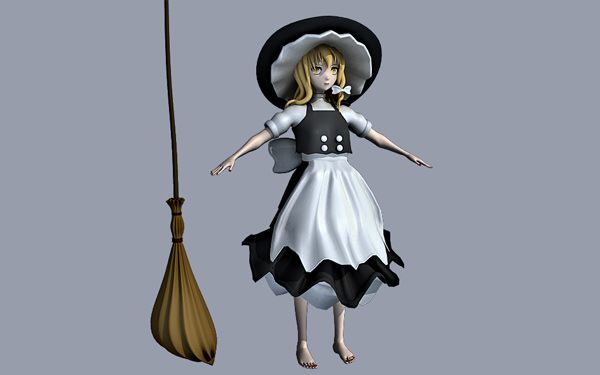 Kirisame Marisa 3d model
Kirisame Marisa 3d model
High resolution, detailed 3d model of Kirisame Marisa, Anime Cartoon Character.
Kirisame Marisa 3d model features
Quad faced, Sub-divisional mesh.
3ds standard materials and textures.
Detailed model perfect for UVW mapping, rigging and animation.
Included 3d formats – 3ds max and Obj. Perfect for any kind of visualization, illustration and animation.
Polygons: 22,146
Vertices: 22,530
[download id="17214"]