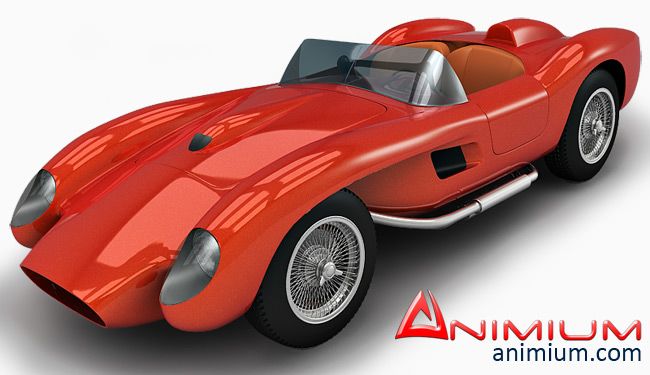 1957 Ferrari Testa Rossa 3d model
1957 Ferrari Testa Rossa 3d model
Realistic and detailed 3d model of 1957 Ferrari Testa Rossa, a race car model built by Ferrari, the phrase "Testa Rossa" means "red head".
1957 Ferrari Testa Rossa 3d model features:
Quad Faced, Sub divisional mesh, can use Turbo smooth modifier to increase the mesh resolution.
Realistic and complete exterior and detailed interior, with standard materials ( 3dsmax ).
Included all textures and materials, with Finalrender materials and HDRI render setup for 3ds max 2009 version.
All objects are separated and grouped.
Included 3d formats – 3ds max and Obj and Maya. Perfect for any kind of architectural visualization, illustration and animation.
Polygons: 329,371
Vertices: 335,300
[download id="17196"]