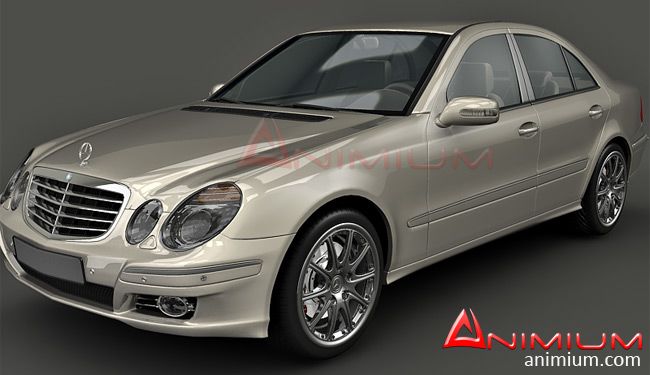 Mercedes Benz E-Class W211 3d model
Mercedes Benz E-Class W211 3d model
High detailed, high resolution 3d model of Mercedes Benz E-Class(W211) luxury car.
Mercedes Benz E-Class W211 3d model features
Quad faced, polygonal sub-divisional mesh.
Materials and textures, with finalrender materials and HDRI setup.
Realistic and detailed exterior with medium detailed interior.
separate objects can be rigged and animated.
Included 3d formats - 3ds max and Obj.  Perfect for any kind of visualization, illustration and animation.
Polygons: 227,523
Vertices: 217,369
Download Mercedes Benz E-Class W211 3d model