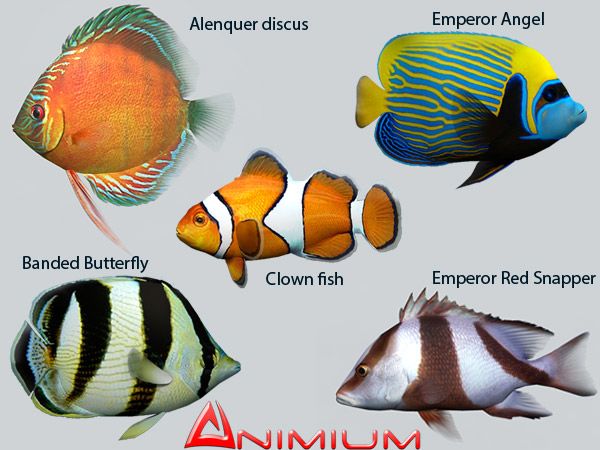 Tropical fish collection 1
Tropical fish collection - Vol 1

3d tropical fish collection for creating 3d aquarium and underwater scenes. Low poly fish models with realistic texture and enough details for closeups. Some of the fish models have Normal map for natural skin bump. This fish bundle includes the following fishes. Models can be used for creating creative wallpapers, picture dictionary or encyclopedia of animals. Commercial use of these 3d collection requires approval from us.
Alenquer Sumi Discus
Emperor Angelfish / Imperator Angelfish
Clown fish / Anemone fish
Banded Butterfly fish
Emperor Red Snapper
3d formats: 3ds max, obj.
[download id="17012"]