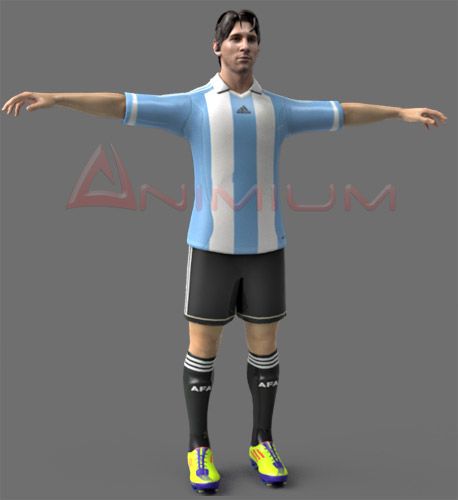 Lionel Messi 3d character
This is high resolution Lionel Messi 3d character model , detailed enough for closeup renders and animation. Completely UVW mapped and comes with high resolution textures, with opacity maps for hair. Model provided in T-pose, perfect for character rigging. No need of special render setup to render this model. Model centered at origin.
3d formats: 3ds max, Obj.