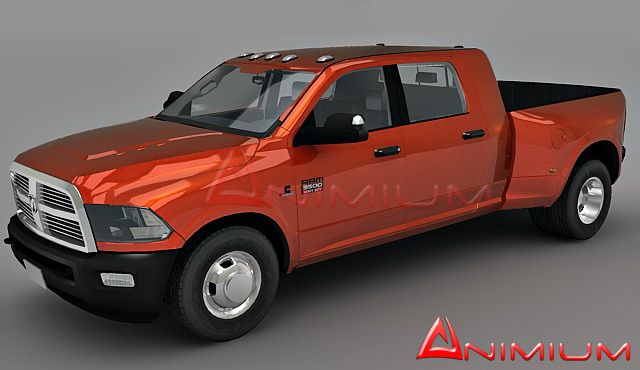 Dodge Ram 3500 3d model
Dodge Ram 3500 3d model - heavy duty crew cab for architectural visualization and rendering. Mid poly semi truck with detailed exterior and interior. All 3d objects are separated and can be animated. Completely UVW mapped model with high resolution textures. Scaled 3d model with materials and shaders for finalrender version.
3d formats: 3ds max, Obj.