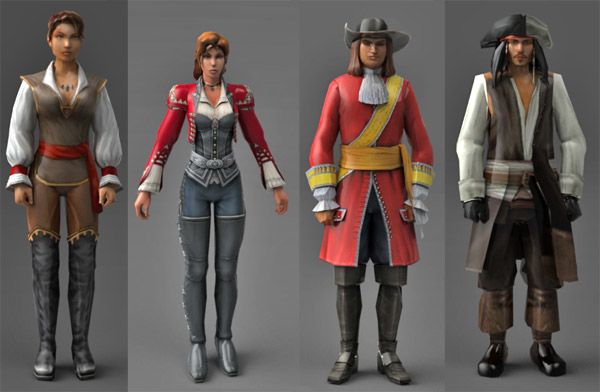 Low poly 3d character pack
Low poly 3d Character Pack, contains 23 character model in 3ds and max format with UVW map and textures at 1024 pixels each. Some models are in T-pose, can be rigged and animated. Contains characters including Jack sparrow and Will from Pirates of Caribbean. Perfect for creating crowd animation and still renders.
Formats: 3ds and 3ds max.