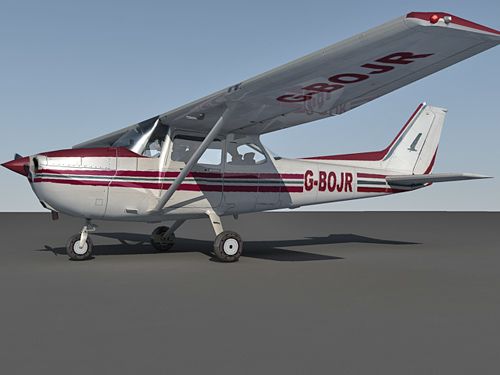 Cessna 172 Skyhawk 3d model
The Cessna 172 is manufactured by Cessna Aircraft Company, Cessna 172 Skyhawk is a single-engine, four-seat, high-wing fixed-wing aircraft. Cessna 172 was introduced in 1956 and its the most successful mass-produced light aircraft in history. This is low poly 3d model of Cessna 172 with UVW mapping. Comes with various 3d formats.
3d Formats: 3ds max, Maya, Lightwave, Obj and 3ds.
Passwd: tCExB3zAW0mV