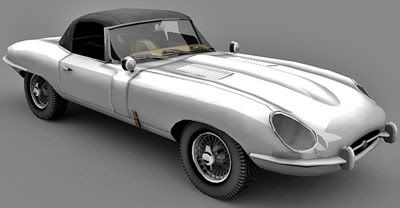 Jaguar E-Type 3d car model - .max, .3ds, .cob - 2.2MB
Jaguar E Type was introduced in 1961 by Jaguar, Britain. The car is known for its style, performance and affordable price. It is one of the beautiful cars of that time. This is the model of Jaguar E-Type Series 2.
Lowpoly model with necessary details, textured with bitmaps.