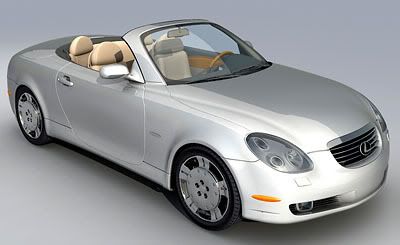 Lexus SC430 3d model
Lexus SC430 3d car model in .max and .fbx - 14MB
Lexus SC430 was produced by Lexus a division of Toyota Motors. Lexus was designed to accomplish a convertible design in Lexus models. SC430 is a luxury car introduced in 2000 Paris Motor Show. This one is a second generation Lexus. It also featured lot of technological advancements in its console.
This one is a detailed model of Lexus SC430 with detailed interior. The hard top model of SC430 was posted already.
You must register and login to download the file.
Sign Up