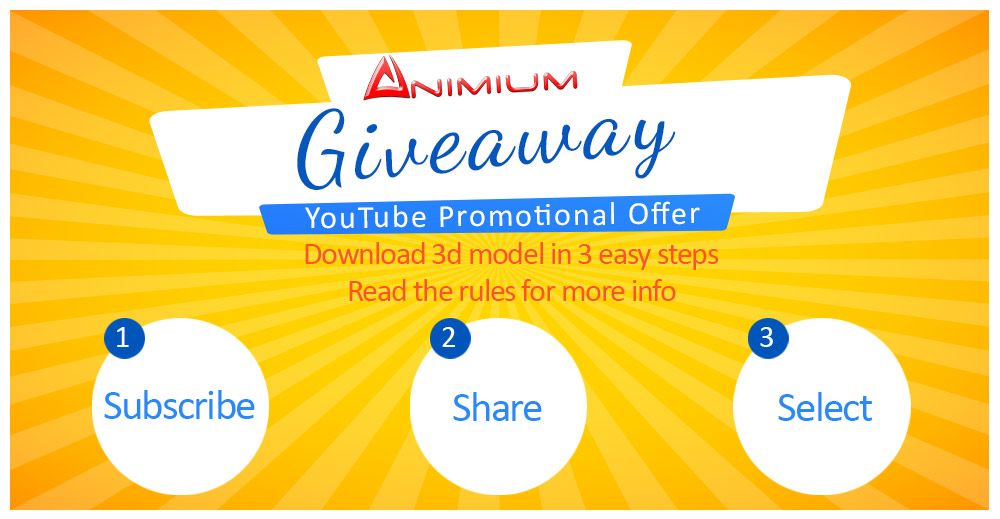 Animium Giveaway
As a part of YouTube promotion for our friends we have decided to Giveaway the premium models for free, Everyone who participate and complete the following steps will get access to the models from Membership Sections.
Step 1: Subscribe this YouTube channel - Gamer
Step 2: Share Video or the Channel with Your Friends
Step3: Select any model from the Diamond Level and mention it in the comment section.
For every 250 Subscriptions, model that has been requested many times will be available for download, applicable for all visitors to the site, that is You don't need an account to download the model.