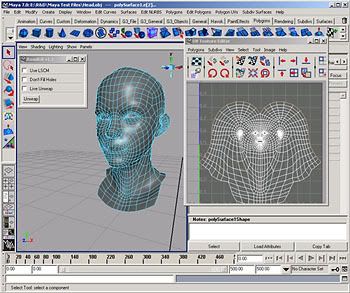 Roadkill UVW Tool
Roadkill UVW Tool for 3dsmax, Maya and Softimage
If a good proportion of your life is spent texture mapping polygon meshes, then you should probably install Roadkill. The latest version (currently rc3) is a standalone application that can be called from Maya, 3DS Max and now Softimage XSI.
Roadkill UVW Tool is a free software released under the GNU license. Roadkill 1.1 rc3 (tested on Windows 2000 and XP only) Maya and 3DS Max integrated.
Features
Load and Save OBJ files, Live Unwrap, Live Pin and Pull, Show Polygon Stretching, Topological and Loop Edge Selection.