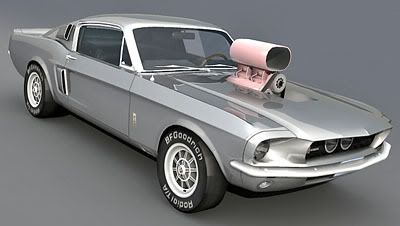 Ford Shelby Mustang 1969
Ford Shelby Mustang 1969 - 3d car model - .max, .3ds and .obj - 5.1MB
Ford Shelby Mustang is a high performance vehicle in the Mustang family. It was first introduced in 1967. This model is the first generation model of Shelby Mustangs. This is a medium resolution model with bitmaps and materials.
Features:
3 Front Bumper Models
3 Rear Bumper Models
2 Hoods (Engine Mounted and Plain hood)
Models compatible with 3dsmax 8 version is also provided. The latest generation model of Ford Shelby Mustang and 2003 Mustang model were posted already.