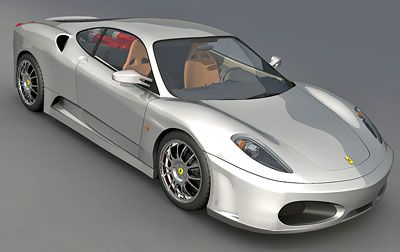 Ferrari F430 3d model
Ferrari F430 3d car model in .max - 13MB
Ferrari F430 is a sports car introduced in 2004 by Ferrari, Italy. It was the successor of Ferrari 360 spider. Ferrari F430 can accelerate from 0-100km/h in 3.5 seconds and reaches the top speed of 317 km/h.
This one is a high resolution, highly detailed model of Ferrari F430. The interior is also textured. I have provided all the images, I chose, used to texture the interior and other parts of the car with this download. It was completely modelled and textured in 3dsmax 2009, so I could not make a 3dsmax 8 compatible version.
The size of max file is 41 MB, so system with low memory will not be able to open it.
[download id="18178"]